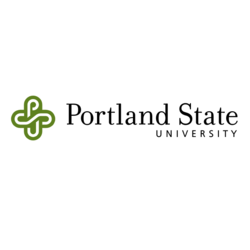 Senior Payroll Accountant
Portland, OR
$49,900.00 – $57,800.00 Annually
The Senior Payroll Accountant monitors, analyzes, coordinates and performs reconciliation of payroll related accounts, processing a variety of vendor remittances and accounting adjustments, tracking and recording employee taxable fringe benefits, initiating labor cost center corrections and the interface of payroll expense data to the finance system, coordinates with internal/external auditors, and prepares OPE rate projections, processes rate increases.

This is a detail oriented position which requires a high degree of accuracy and the ability to perform complex payroll computations in accordance with current laws, contracts and policies. Confidentiality and discretion are required. Attention to detail and accuracy are critical due to the significant impact of errors.

This position works closely as part of our payroll team, reporting to the Director for Human Resources – Payroll & Benefits. The incumbent acts as a lead to both other payroll employees as well as student workers. This position works closely with Compensation & HRIS and coordinates activity with the Payroll Operations Manager, and the other Senior Payroll Accountant. External collaboration includes coordinating with Senior Fiscal Officers to train departmental staff on payroll-related tasks. Works closely with Financial Services and Budgeting departments. This is an unclassified unrepresented, overtime exempt position and provides full participation in our employee benefits, tuition and leave accrual programs.
- BA in Accounting or Finance, or Certified Payroll Professional, or a combination of work experience and closely related coursework which includes 24 credit hours of college-level accounting and 2+ years work experience in an accounting or payroll accounting position.

- Minimum 3 years related work experience in a payroll or related function including an understanding of federal and state wage and hour laws, internal controls, and GAAP.

- Strong verbal and written customer service and communication skills with an ability to understand and explain complex laws and policies.

- Demonstrated ability to establish work priorities, coordinate the work of others, set work goals and timelines and to work somewhat independently while being a valuable member of a small, close team.

- Ability to research and track historical accounting records for accuracy and/or corrections.

- Excellent computer skills including Word and Excel.
Preferred Qualifications - Prior experience in analyzing and problem solving complex payroll taxation, cafeteria benefits and/or vendor reconciliations.

- Prior experience and ability in conducting small group employee training programs.

- Ability to be effective and flexible in a rapidly growing and changing organization.

- Experience with Banner or another integrated payroll database strongly preferred.
Key Cultural Competencies: - Create an environment that acknowledges, encourages, and celebrates differences.
- Function and communicate effectively and respectfully within the context of varying beliefs, behaviors, orientations, identities, and cultural backgrounds.
- Seek opportunities to gain experience working and collaborating in diverse, multicultural, and inclusive settings with a willingness to change for continual improvement.
- Adhere to all of PSU's policies including the policies on Prohibited Discrimination & Harassment and the Professional Standards of Conduct.
Monday to Friday 8am to 5pm
7024742